Mindful Eating | Recipe Ideas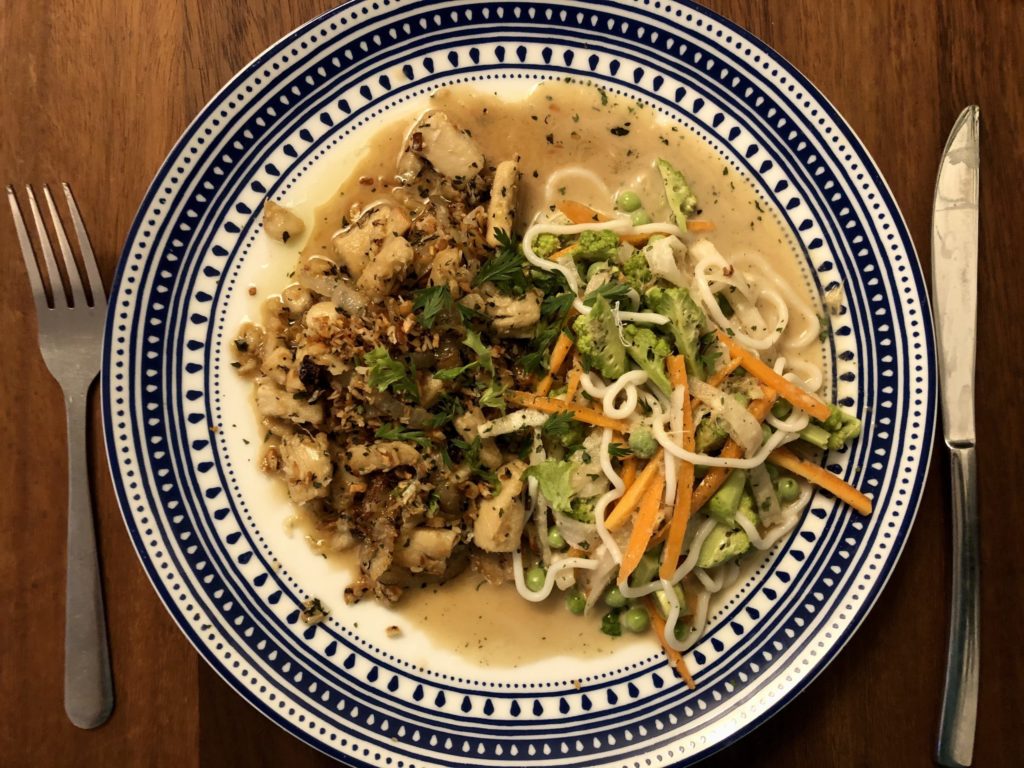 Don't you just love it when a veg box arrives and you are presented with veg that you wouldn't normally buy? I do. It is an opportunity for mindful eating, playing with flavours, being creative and making something new. I ordered the 'funky veg' box from Cornish Veg Box supplier Fruut Box for exactly this reason.
This weeks box contained a giant daikon, lemongrass, Romanesco alongside some super sweet little carrots, artichokes and some other more common veg.
Tonight I selected two carrots, a few of the Romanesco florets, a stick of lemon grass and a wedge of the daikon, before having a peep though my cupboards to see what else I had in.
The ingredients alchemised into a sweet and tangy little number, which I am really pleased to share with you here. It was super simple to make and OH SO tasty. I didn't have everything I would have liked to have included in this dish available to me this evening – but – I will list exactly what I did use, alongside what I would have liked to have included.
Remember, the best thing about mindful eating is, it is all about P L A Y, tasting as you go and experimenting. Switch something listed for something you have in the cupboard or that needs using up, include a pinch more of this and a dash of that – make it your own.
Ya ready?
Crispy Coconut Pieces, with lemongrass noodle salad
Serves two
Lemongrass dressing
1 stick of fresh lemongrass
2 tbsp soy sauce
4 tablespoon sesame oil
1 clove of garlic
3 tbsp cold water
pinch of salt
3 tbsp honey
1 tbsp of dried coriander leaf (better to use fresh but I didn't have any in)
A sprinkling of dried chilli flakes (better to use fresh but again, didn't have any in)
Method
I removed the harder outer layer of the lemongrass sheath and chopped each end off before popping it into a food processor, along with all the other ingredients for the dressing and blitz until smooth.