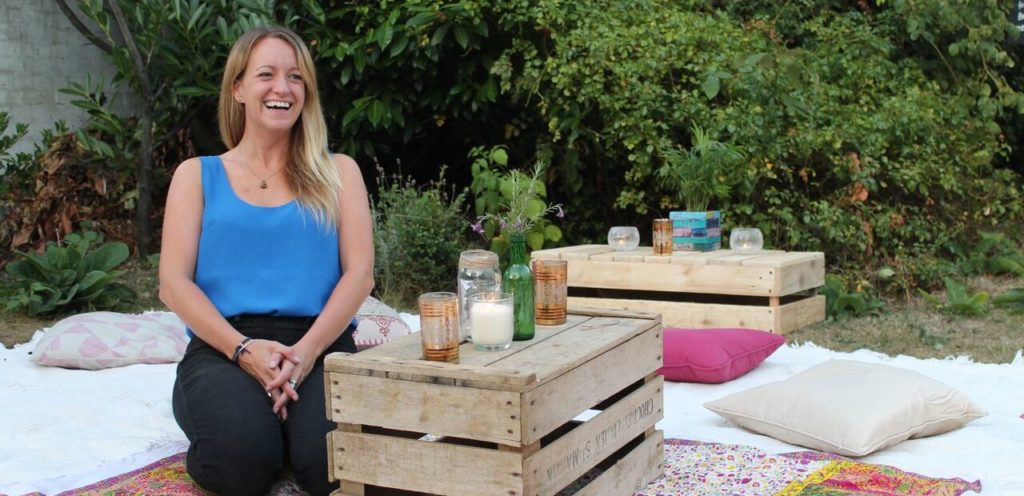 ---
Three or six week support packages
Over the course of 3 or 6 weeks, I will support and encourage you to realign with your inner wisdom, reconnect with your true self, and live authentically. One-to-one support offers you a held, non-judgmental space to receive the support you need on a personalised basis.
I am a down-to-earth, trained, and accredited spiritual coach and meditation facilitator. I offer an integrated coaching-meditation approach. Each session will be tailored to you, based on your intention, your experience, where you are in your life, and what you need right now.
Each session will last 1 hour and will include a quick check-in, to see how you're doing and to find out what your intention for the session is, followed by a mediation to help you ground, arrive fully into your session, and move from your head to your heart. We will then use the bulk of our time together in conversation. Your session will take place remotely – via Zoom.
This package includes:
3 – or – 6 x 1-hour spiritual coaching sessions via Zoom
Optional weekly additional email check-ins with Joey
Session Slots: Friday daytime or Thursday evening gmt/bst. It's helpful for sessions to take place at the same time and day each week. Email to find the right time and date for you.
Price: 6 week package £360    or   3 week package £195
Any questions, or to discuss times and dates and to book, please email [email protected]
---
Working with Joey has been joyful, life affirming, creative and fun; you might not marry these words with processing trauma, but that is Joey's magic. Her tenderness has helped me face great sadness and loss in my life and continue to heal. The hard-work for me is always letting go, and Joey allowed me to stumble through this with non-judgement. In meditations I never felt pressure when I occasionally couldn't access visualisations – I could honestly tell Joey, and we would just laugh and chat instead which was equally life-giving. After experiencing anxiety for so long I now have a spiritual ritual; meditate daily, journal and look for times when I can access the calm that Joey's guidance has re-kindled. The relief of accepting my imperfection and knowing I can go forward and be my own coach continues to nourish my life. – Josie, UK.
---
I felt so supported and understood in our coaching Sessions. Our visualizations transformed my mirror image of myself. Connecting with my true self really helped all the pieces to settle softly into the evolving puzzle of finding meaning in life for me. Our sessions opened a door inside of me. I was able to look inside, see what's there, dust off the cobwebs, clean out the dirt, and start making a home again inside. Thank you – Elaine, USA.
---
Enjoy meditations here for free.