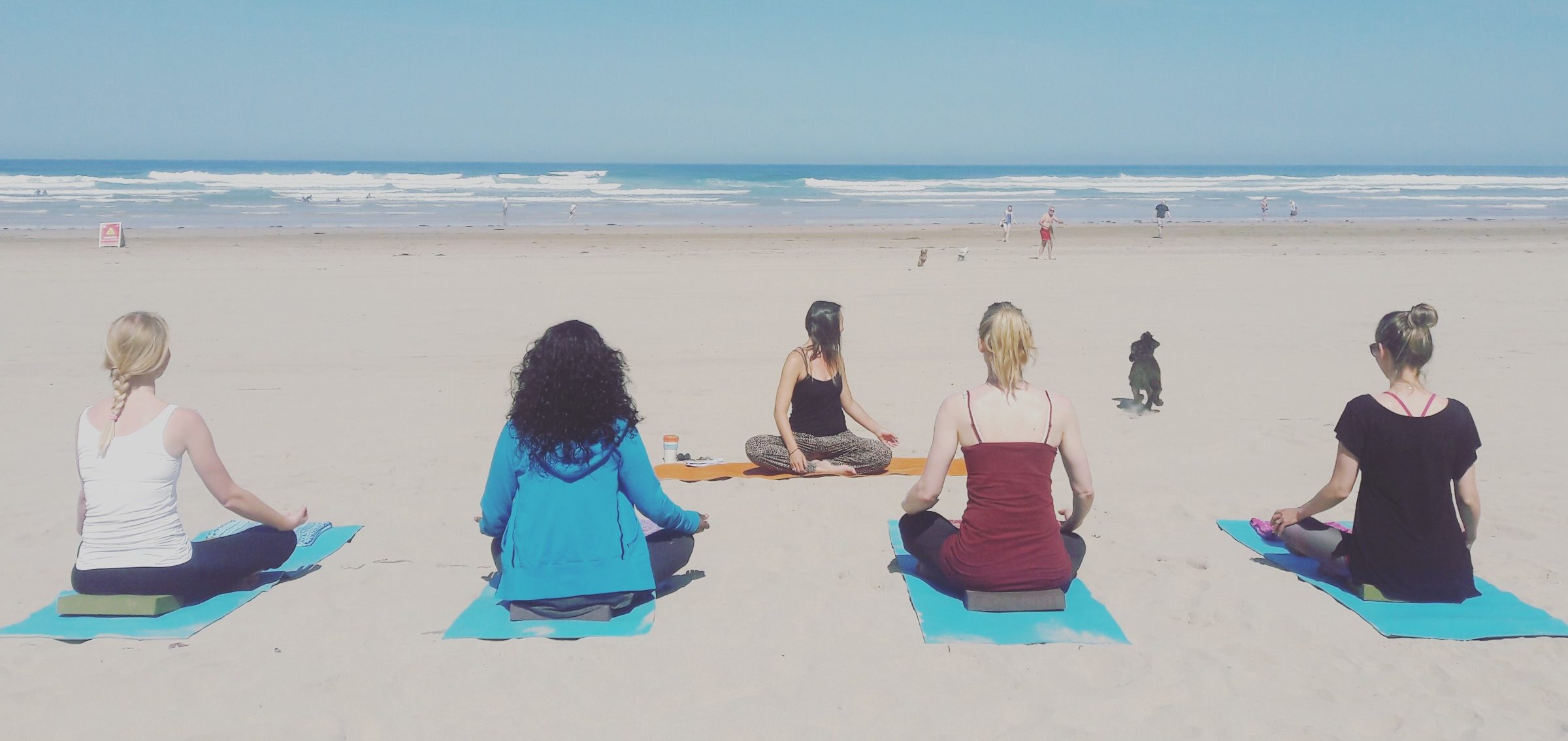 When was the last time you took some time, just for you?
Our themed Wellbeing Retreats offer you meaningful, down to earth and transformative experiences.
Be deeply nourished for the weekend and enjoy healthy, nutritious food, a relaxed, down to earth, balanced retreat schedule of beginners meditation and mindfulness, yoga and massage and make new connections with like minded people from all over the world.
Everyone needs and deserves space to pause, be nurtured and enjoy some headspace.
All retreats are lovingly and thoughtfully design and delivered by Joey and a team of experts. Our focus is on mindfulness, gratitude, holistic wellbeing and self care. Taking the time to replenishing your own energy supply will mean you have plenty of reserves for others, for your work and to maintain a happy, healthy, balanced mind in everyday life…
…and they are loads of fun!
Next retreat dates
December 2017
---
New Year Retreat
Date: 30th December – 2nd January    AND    3rd January – 6th January
Location: Five Elements Retreat, Silverwell, Cornwall
Yoga – Beginners Meditation – Ayurveda
Meaningful way to see the new year in. Reflect on 2017 with beginners meditations, refresh with daily yoga, Ayurveda expertise and one to one support and reenergise with a beach walk and jump in the sea (with wetsuits – for the brave!) before setting intentions for a happy, healthy, balanced 2018.
More Information
February 2018
---
Winter Wellbeing Retreat
Date: 16th – 18 February 2018
Location: Botelet Farm, Near Liskeard, Cornwall
Mindfulness – Holistic Therapies  – Yoga – One to One Support
Join a small group in an stunning, charming, Authentic Cornish cottage at Botelet farm. February is about waking back up and that's exactly our focus for this retreat. Expect TWO holistic therapy treatments, a mindfulness workshop, one to one coaching, yoga and healthy delicious food. You'll leave feelings fully refresh, rejuvenated and with spring in your step!
April 2018
---
Mindfulness & Yoga Retreat Mexico
Date: 3 – 8 April 2018
Location: Racho La Venta,  Baja California Sur Mexico
Yoga – Mindfulness – Wild Adventure – Wanderlust
6 day adventure of a lifetime in the Mexico wilderness! Taking place at an off-grid horse ranch and winery in Baja California Sur. You'll stay in a traditional Mexican casita surrounded by cactus forests and walking trails. The ranch is home to 12 horses, a vineyard (and wine sampling opportunities), an art studio and a granite pool with epic vista views.
More Information
September 2018
---
'Press Pause' Yoga & Wellbeing Retreat
Date: 14 – 16 September
Location: Botelet Farm, Near Liskeard, Cornwall
Yoga – Mindfulness – Massage – Self Care
This will be the third year our 'Press Pause' retreat returns to Botelet Farm. This relaxed and informal retreat is your invitation to pause for the weekend, take time just for you, to unplug and reconnect with yourself. With beginners meditation, daily yoga, a 30 minute therapeutic massage included in a stunning, STUNNING setting. You will leave feeling throughly nourished and refreshed.