Contact
"My retreat was like pressing a reset button! The time, space and nourishment has left me feeling like me again"
Retreats are held space where you can simply step in and reconnect with your self. You'll be deeply nourished with wholesome food, meditation, movement (such as yoga, surfing or walking), holistic treatments as well as making sure there is plenty of time to just be.
Taking time to replenishing your own energy supply will mean you have plenty of reserves for others and for your work. Retreats are about uncovering simple, sustainable mindfulness, meditation and self care practices to help you maintain a calm, balanced, heart centred life.
Weekend Retreat Dates
13 – 15 Sept                         Mindfulness & Self Connection Retreat
11 – 13 Oct                           Mums' Weekend Retreat
29 Dec 2019 – 1 Jan 2020   New Years Eve Retreat
2 – 4 Jan 2020                       New Year Retreat
Day Retreats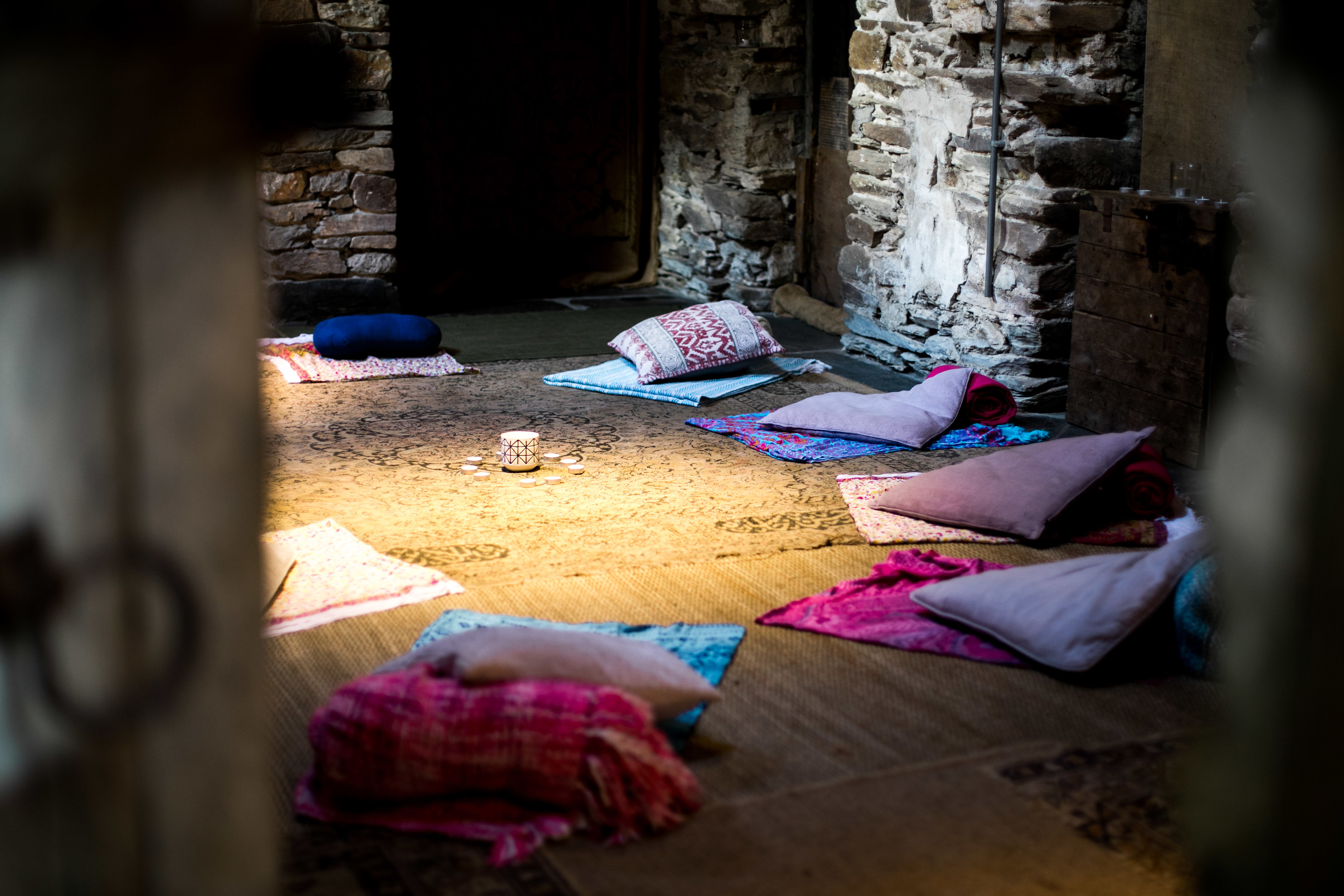 Meditation and Journaling Day Retreat
6 October at Botelet Cornwall
10.30 to 3.30pm - lunch included
"This retreat was phenomenal! I booked it as something different to do at New Year and it completely exceeded my expectations! I came away feeling so relaxed and with a renewed sense of purpose about finding focus to my life. Joey is just so great at creating a really welcoming atmosphere where you feel supported. I suppose the fact I've already booked on another of her retreats says it all!."
– Aimee, London.